We were vaguely hoping TMQ would address the Grambling State situation this week. We know that sounds weird, but we were hoping he might have an original or interesting take on it. Or, failing that, something we could mock.
We also thought maybe he'd have something to say about Bum Phillips. Or Bud Adams. He's usually pretty good about doing tributes to significant NFL figures who have passed away.
Nope.
So what does TMQ write about this week? After the jump…
Peyton F'ing Manning. "Though one of the best ever at his position, he often comes up short in big games." Why? Too much passing, and Peyton's not a cold weather quarterback.
(783 words down.)
Suspending Brandon Meriweather was the right thing to do. "… just seven weeks are in the books and already there is no possible remaining pairing of undefeated teams." Well, yes, Gregg, given that there's only one undefeated team left. How does this compare with last year? Or 2011?
Sweet: Kansas City, Indianapolis, Washington. (The Washington item gives TMQ his first shot this year at indulging his "cold cheerleaders = victory" fetish, by the way.)
Sour: Tennessee. (Also: chicken-(salad) kicking.) Mixed: Cincinnati – Detroit.
Yet another running TMQ indulgence: "whacky wines".
We live in a world where thousands of people have the wherewithal to travel long distances to pay premium prices to be uncomfortable while tasting wines.
Other than the "yes, and isn't it great?" aspect of that: the event in question is being held in New York City, one of the most expensive places to live in the world (thus implying that many people have disposable income) and one of the most populated. If 0.1% of the eight million New Yorkers are that into wine, that's still 8,000 people who don't have to "travel long distances".
In the run-up to the Wine Spectator event, a New York Times panel led by a "tasting coordinator" found all wines to be at least three-star. Everybody's above average!
Or maybe the people who are making "average" wines aren't submitting them to tasting panels?
The football gods just keep on chortling. Somebody ought to check their medications. (Though TMQ does have a good, if obvious, point about how stupid Nick Aliotti's comments were.)
Hey, guess who has a new book out? Answer: Tyler Cowen and Gary Pomerantz. Yes, TMQ doesn't mention his own book at all (at least here, though there is an unobtrusive mention in the sidebar). Average Is Over: Powering America Beyond the Age of the Great Stagnation
intrigues us: we loved An Economist Gets Lunch: New Rules for Everyday Foodies
and rather liked Discover Your Inner Economist: Use Incentives to Fall in Love, Survive Your Next Meeting, and Motivate Your Dentist
, so we greet the news of a new Cowen book with joy. As for Their Life's Work: The Brotherhood of the 1970s Pittsburgh Steelers, Then and Now
…well, not so much, mostly because it was the Pittsburgh Steelers of that era that kept the Houston Oilers out of the Super Bowl. Not that we're bitter or anything.
More evidence for one of our thesis: whenever TMQ does a "Headlines From the Future" item, it is safe to skip it.
More chicken-(salad) kicks: Tampa Bay and weasel Greg Schiano, Denver.
(At one point, the Buccaneers faced first-and-goal on the 30.)
First and goal on the 30. Almost as much fun to say as fourth and 48.
Last week, the Nobel in economics was shared by University of Chicago professors Eugene Fama and Lars Hansen and Yale professor Robert Shiller.
Not mentioned by TMQ: the "Nobel in economics" is not an actual Nobel Prize, as it was not one of the prizes created in Alfred Nobel's will. Technically, it is the Sveriges Riksbank Prize in Economic Sciences in Memory of Alfred Nobel.
But enough of that nit. What about Fama, Hansen, and Shiller?
More than one pundit noted the Nobel seemed to contradict itself, as Fama backs the rational-actor premise that economic behavior is logical, while Shiller thinks markets often are swayed by fads, emotion or lack of basic information. The list of Nobel laureates in economics contains many thinkers with opposing views. Edmund Phelps (2006) and Joseph Stiglitz (2001), for instance, are not exactly peas in a pod.
Interesting. Diversity of thought is encouraged in economics. As opposed, perhaps, to other sciences?
Efficient in this sense simply means that most buyers and sellers are doing a reasonably good job of establishing prices based on what is known at the time. In an efficient market, there will still be errors and nasty surprises.
Nicely said. We like the part about "based on what is known at the time". Or, as we often say, "Hindsight is 20/20."
We stick this in here so we can sidetrack a bit, and point out this interesting article from the notoriously right-wing pro-Chimpy McBushHitler Washington Monthly. (Hattip: Overlawyered.)
Here is TMQ's stab at boiling down into everyday advice the work of new Nobel winners Fama and Shiller:
Sure, why not?
Regarding Wall Street, never try to play the market by jumping in and out of stocks.
Regarding retirement savings, diversify by having some in stock funds, some in bond funds and some in Treasurys.
In real estate, think first of your own housing needs. If the house turns out to be a good investment, that's great, but the priority is finding a house that's right for you at a price you can handle for years to come.
We have no idea if this is good or bad advice. We're not economists. And while this advice does come from economists, we'll point out that even winners of real Nobel Prizes have been known to think some stupid things. But the advice makes some level of sense to us…so we report, you decide.
TMQ thinks the government shutdown was "a complete waste of everyone's time" and "Only sore losers endlessly demand re-hearing of an issue on which they've already been defeated repeatedly." Yeah. You know those people who kept protesting the Vietnam War? Sore losers.
Speaking of which…
In 1972, radicals took over the Democratic Party. Their cause, opposition to the Vietnam War, might have been just, but their tactics were scorched-earth and led to the landslide Democratic defeat in the 1972 elections. The party went haywire internally, as candidates had to cater to vocal extremists who represented only a small fraction of voters. It took 20 years, 'til the 1992 victory by centrist Democratic Bill Clinton, for the Democratic Party to regain its bearings.
Really? The party that took 20 years to regain its bearings elected a president in 1976. Indeed, we'd almost be willing to argue that the reason it took so long for the party to "regain its bearings" had less to do with the radicals in the party and more to do with the disaster that was the Carter presidency.
In 1994, radicals took over the Republican Party. Their cause, opposition to an ever-expanding entitlement state, might be just, but their tactics are scorched-earth and just led to one of the worst defeats in the annals of Congressional politics. The party has gone haywire internally, as candidates must cater to vocal extremists who represent only a small fraction of voters: If Mitt Romney had not spent so much of his political capital last year catering to extremists, the GOP might have regained the White House.
We think we'll leave comment on that to Lawrence, if he wishes to weigh in.
The Broncos finally lost a game but are on a 17-2 streak…
That's not what a streak is, you GD maroon.
Stupid football: the Jets (who beat New England anyway), Bobby Three Sticks, and both Buffalo and Miami (obligatory mention that "Genetically Engineered Surimi" is a nonsense term).
Next week, TMQ brings back Rocky the Dog and asks: What should Rocky give out on Halloween?
Well, since TMQ has all that money from sales of his new book coming in, we'd suggest Rocky give out an assortment of full-size candy bars. None of those "mini" ones: go for the big Milky Way, Snickers, Almond Joy, Mounds, and even the Hershey Special Dark bars. And maybe a stash of cold microbrews for the adults.
(But we can almost see Halloween at TMQ's house now. "Here you go, kids. It's my new book, The King of Sports. Enjoy.")
(We kid because we love. Really.)
Bodyguard watch: "the county executive of Milwaukee County, Wis." (unnamed by TMQ, but we have no such reservations: Chris Abele. TMQ also doesn't mention that Able is trying to cut the budget of the sheriff's department.), and Dannel Malloy, governor of Connecticut.
Adventures in officiating: New England. Creep.
"Television's most ridiculous show is back for a fourth season." In case you were wondering, that's "Hawaii Five-O", the new version.
Kono, unarmed, needs mere seconds to kill three heavily armed men.
That would be not this Kono:
but this one:
(Hey, this is every bit as legit as TMQ's cheerleader photos.)
Through the first two episodes about a dozen law enforcement officers are gunned down, more than the total in the actual Hawaii for a decade. A high-security prison is blown up, Honolulu Police headquarters is attacked by commandos, a helicopter is shot down at Aloha Stadium, two machine gun duels occur on Honolulu streets and a gang of bad guys are killed by Five-0 during a paramilitary strike against a hideout. Five-0 personnel in blackout gear attack a fog-shrouded, shipping-container dock at night, taking out bad guys one by one rather than just driving up with lots uniformed officers and announcing, "This is the police." All this in just the first two episodes!
We've actually read in various places that Five-O is already "on the bubble" for renewal; it is an expensive show. While NBC might kill for Five-O's ratings, CBS apparently thinks it may have better things to do with the money and timeslot. The rumors we've heard have one of "The Mentalist", "The Good Wife", or "Hawaii Five-O" ending this season. Anyway, the point we're driving at is, maybe all this stuff exploding is a desperate attempt by Five-O to get ratings.
(Hmmm. Maybe NBC should pick up "Five-O". It has a built in audience, it has Grace Park, and it can't do any worse than "Ironside".)
(Edited to add 10/23: We were drawing information on "Five-O"'s odds for cancellation from, among other sources, TV By the Numbers and their "Bubble Watch". The latest "Bubble Watch" is predicting that "Five-O" will be renewed, because "CBS has too many other problems to worry about that show". The same source is still tagging "The Good Wife" and "The Mentalist" for cancellation.)
The defense returns! Fortune favors the bold: see Seattle vs. Arizona. The 500 Club. The 600 Club. More chicken-(salad) kicking: Iowa State. "The final was Baylor 71, Iowa State 7." Union of Kentucky 45, Bluefield College 35.
That's a wrap for this week, boys and girls. Work on your Halloween costumes. Here's ours: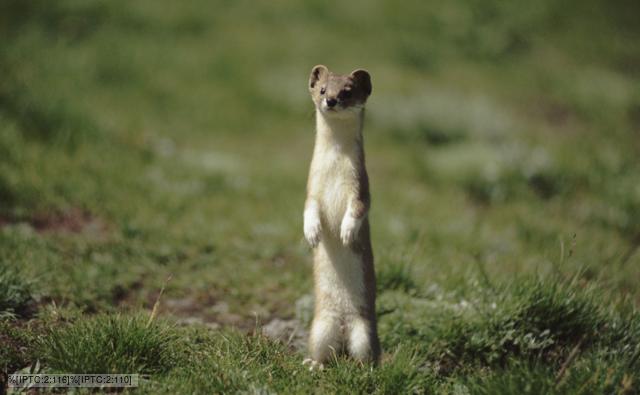 Yes, that's right. TMQ Watch is dressing as Greg Schiano this year.